Record Breaking 2020
% Increase of
Customisable Booths
% Increase in
Applications
About Us
SeeMeCV has been developing leading-edge online recruitment solutions for government agencies, job seekers, employers, recruiters and educators since 2006. We specialise in providing SaaS based solutions that enable our clients to connect to jobseekers in an innovative and engaging way. Supporting organisations attraction and engagement efforts through the form of fully branded virtual fairs, job portals, career coaching and so much more.

We have delivered over 100 solutions in Asia, Europe and the US.
Directly connect with talent online, 24/7. Clients leverage our solutions to streamline costs, widen their reach and improve engagement efforts without having to leave the office.
Delivering SaaS based solutions not only minimises risk, it enables clients to personalise and fully brand their chosen engagement platform. Meaning customisable solutions can go live within a matter of days.
Solutions
All of our solutions are white-labelled, meaning they are customised to your individual needs.
As COVID-19 has made most large-scale in-person events impossible, online solutions are taking center stage. As we continue to drive the evolution of virtual recruitment, our Virtual Fair (VF) solution is a fundamental module for our clients.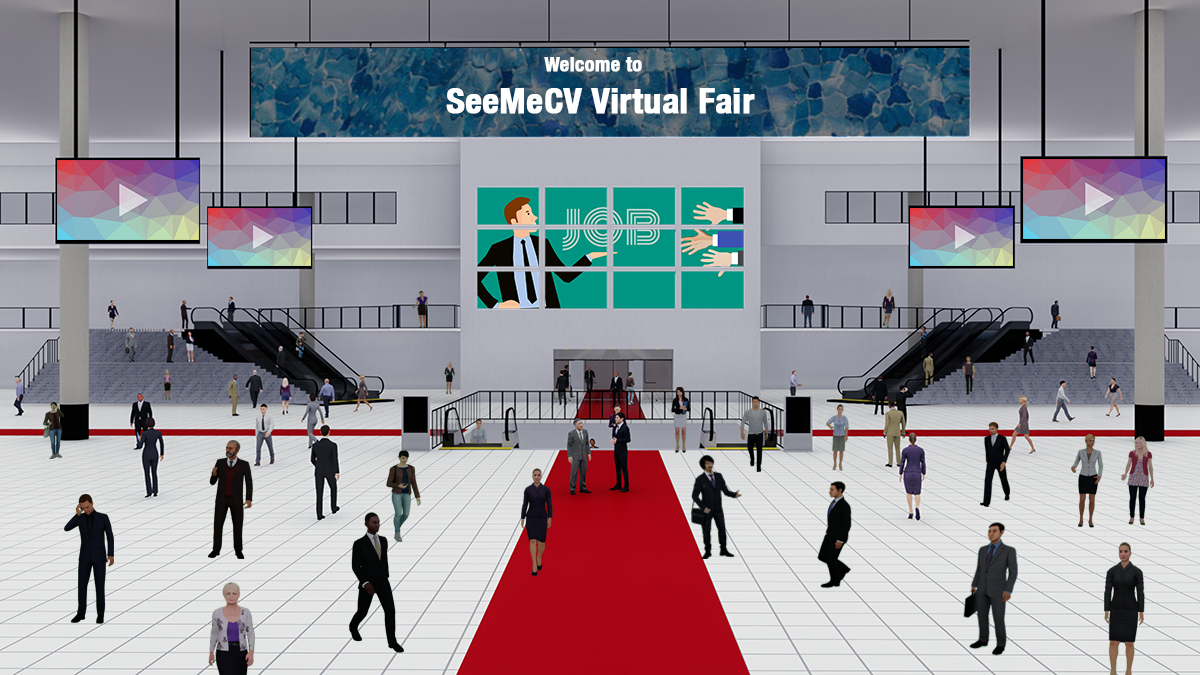 Running a VF is now faster, more efficient and cheaper than ever before. With many organisations having to evolve their physical events, many are turning to VFs to support their overall online attraction, engagement and recruitment efforts.
"
SeeMeCV provides swift technical support throughout the Fair period and gave us some good advices in order how to manage the exhibitors, visitors enquiries. The online video chat is great interaction for all parties involved.
"
Contact
If you would like to know more about SeeMeCV's solutions and how we may be able to support your recruitment activities now or in the future. Please do contact us, using the form below.