SeeMeCV's Virtual Fair (VF) platform enables rapid deployment of an online event with fully customisable branding and intuitive self-service set-up access for exhibitors.

Our VF solutions have many innovative features such as 3D booth designs, an information desk, exhibition hall, auditorium and networking rooms all embedded with live chat rooms (text, audio and video), live job listings, information packs and polls.

Proactively set-up and manage your own online fairs, with our intuitive self-service set-up access. Or take advantage of our revenue generating feature, by managing the booth sales and sponsorship directly.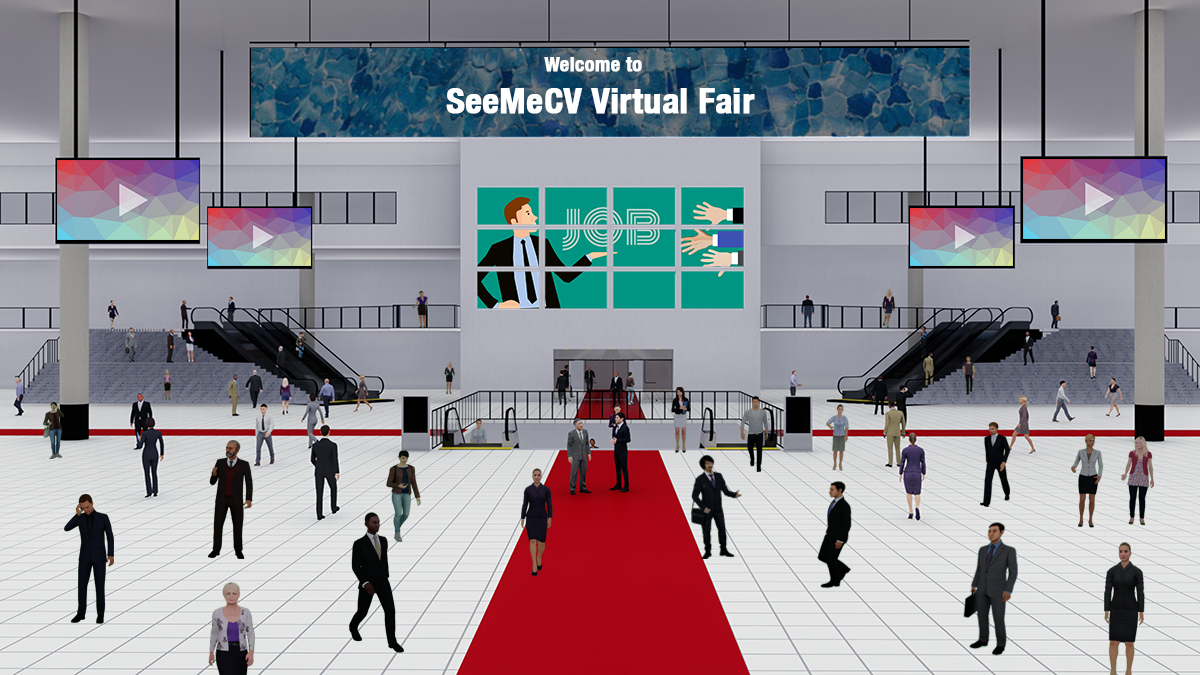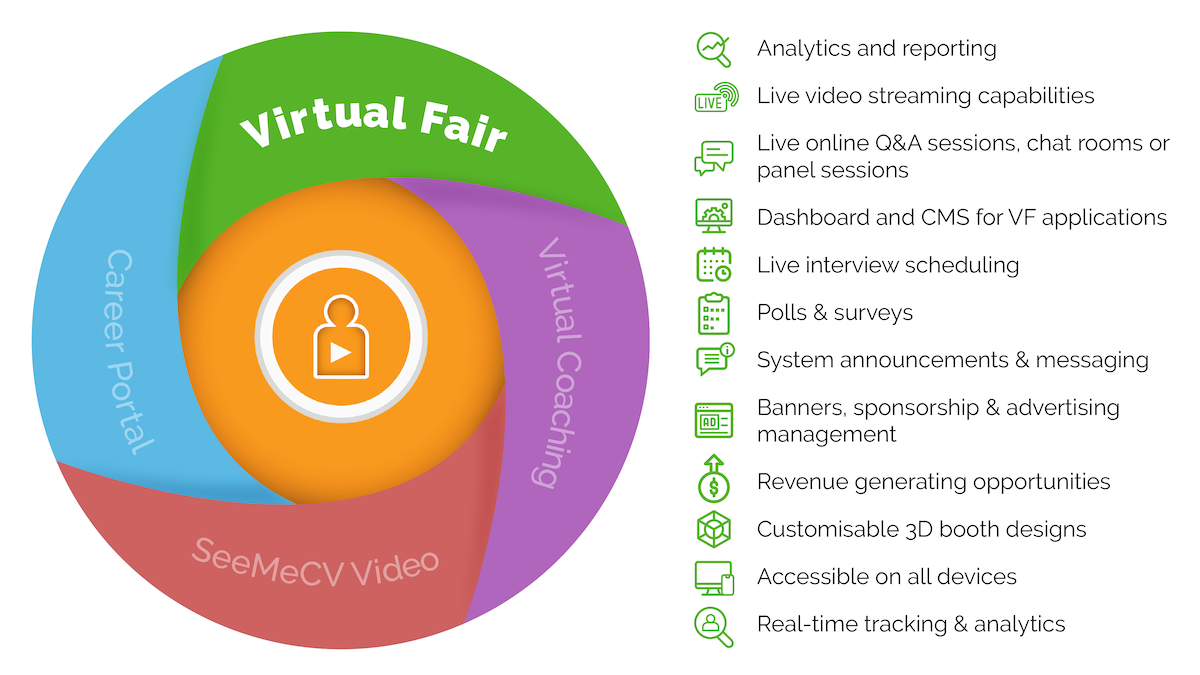 The VF solutions can be used for:
Multiple employers joining an event hosted by one organiser i.e. a University career fair, association, or industry body. This could be cross-functional, skill or location specific.
Employers only. Run your own fully branded VF and engage directly with talent that are interested in your organisation. Departments can host their own booths and live chats, alternatively run skill-specific fairs.
Regional or global internal career fairs to support employers career mobility (internal mobility) or employee engagement initiatives.
Campus attraction and engagement initiatives from attraction, offer to on-boarding
Online networking events for clubs, alumni, or interest groups.
As our platform is highly customisable with intuitive self-set-up, we can confidently design, build and deploy an event in 2 weeks. However, for optimal impact we typically recommend a 4 – 6-week marketing lead time to ensure your event is as successful as possible.
The SeeMeCV VF has the following key elements:
Analytics and reporting
Live video streaming capabilities
Live online Q&A sessions, chat rooms or panel sessions
Dashboard and CMS for VF applications
Live interview scheduling
Polls & surveys
System announcements & messaging
Banners, sponsorship & advertising management
Revenue generating opportunities
and much more, please ask for a demo.
Contact
If you would like to know more about SeeMeCV's solutions and how we may be able to support your recruitment activities now or in the future. Please do contact us, using the form below.