Career portals are essential for all types of organisations. Providing a platform that allows both employers and job seekers to be seen, proactively connect, whilst directly applying for jobs. If you do not have an existing Career's page and job listing functionality or are exploring alternative providers. Please contact us for a demo.
Key benefits include:
24/7 access to jobs
Job advert and student application integration
Ability to embed video throughout the process for job seekers and employers/users
Fully hosted or locally deployed application
Fast to implement
Intuitive to use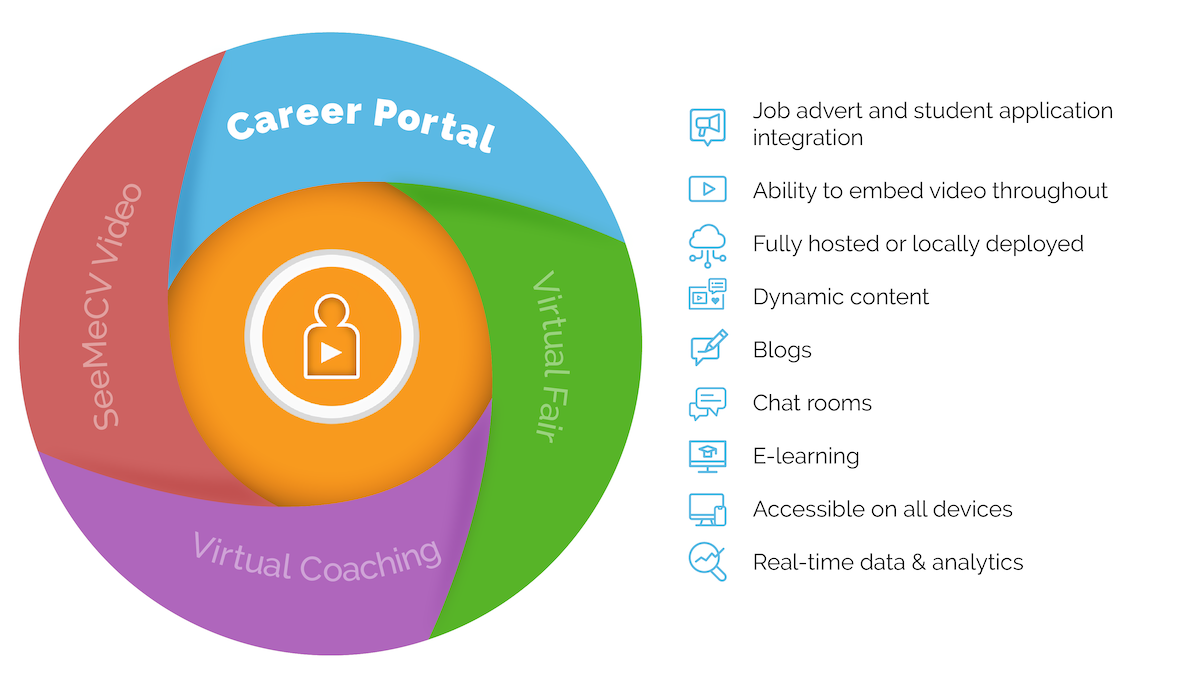 The Career Portal solution can extend beyond the traditional job listing page, to include features and content such as:
Blogs, by employees or employers (written or vBlogs)
Forums/Groups, established by jobseekers or employers to share common interests
Chat/interview rooms, ideal for interviews, group discussions or mentoring
E-learning, delivering webcasts, educational content or course material to specific students
All support your wider employer branding message, engagement, and wider touchpoints with your target talent.
Contact
If you would like to know more about SeeMeCV's solutions and how we may be able to support your recruitment activities now or in the future. Please do contact us, using the form below.